Creating Unique Embroidery Experiences for All
Kait Makes is passionate about collaborating with intentional businesses looking to add a touch of magic into their everyday customer interactions. With a mix of creativity, professionalism, and a whole lot of fun, Kait crafts unforgettable live embroidery experiences that are a lasting touchpoint for your brand. 
Book an Event Today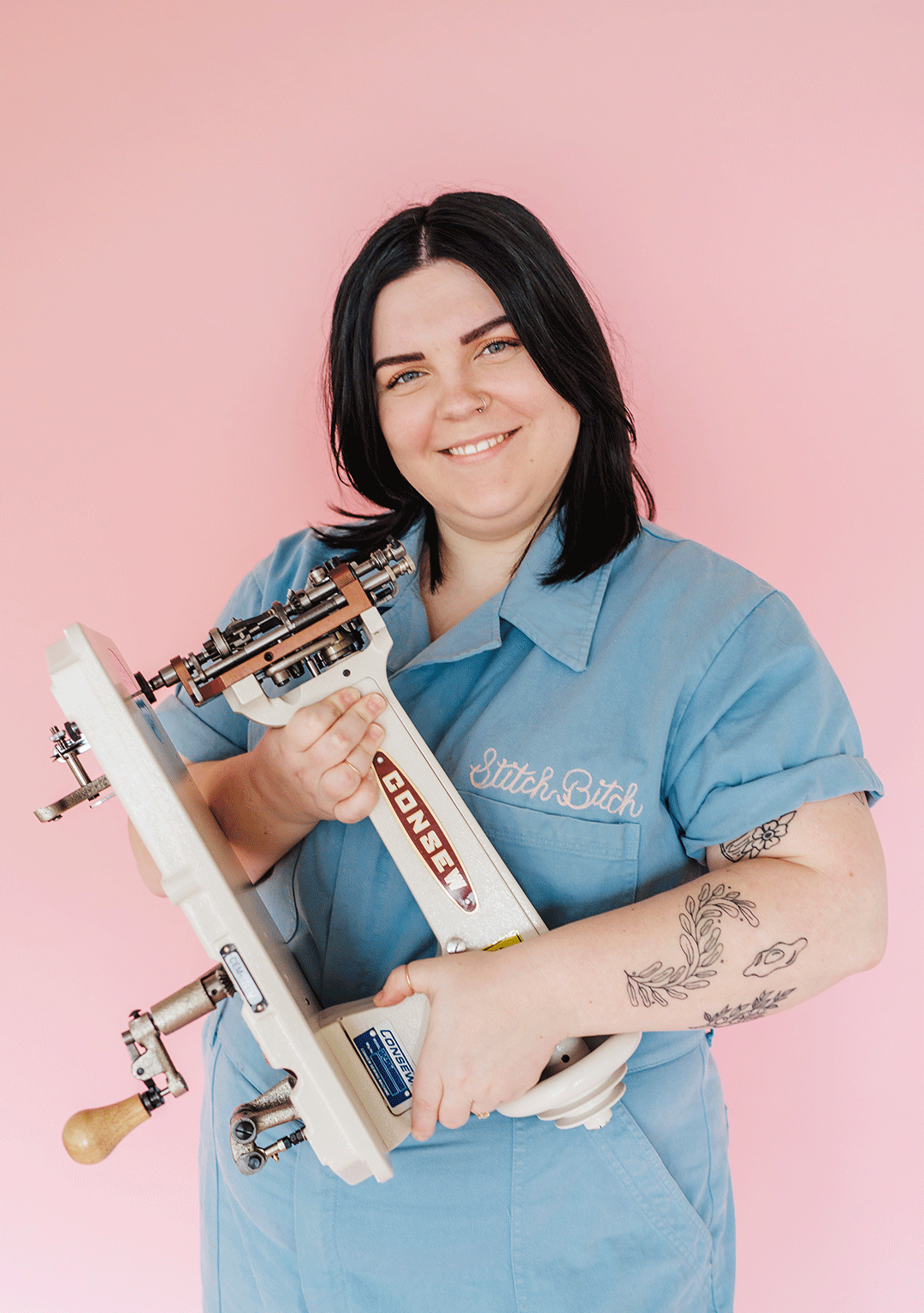 Hi! I'm Kaitlyn—the creative force behind Kait Makes—where I bring a touch of magic to everyday customer experiences. If you're looking to create unforgettable moments through chainstitch embroidery, you've come to the right place!
With a mix of creativity, professionalism, and a whole lot of fun, I specialize in crafting live embroidery experiences and one-of-a-kind handcrafted details for your special event that leave a lasting impression with your guests.
So What The Hell Is Chainstitch?
Historically, chainstitch embroidery was used for work-wear and western wear...think name patches on work jumpsuits, letterman jackets, & cowboys. Chainstitch embroidery machines are unique from other sewing or digital embroidery machines because they are hand-steered which allows for free-flowing lines & lettering, kind of like drawing with thread!
Today, there are very few original machines still in existence and only a few manufacturers who still make the machines and replacement parts. Artists like myself are truly keeping the art alive as there is very little education and information left. I work on a 1950s original Singer 114w103 in my studio and bring my Consew 104-1T reproduction machine to my live embroidery events. I incorporate my long time love of hand lettering and illustration into my obsession with vintage & working with my hands.
Thanks for supporting my work!